Games don't stop just because it is a holiday week in the U.S. and neither do podcasts about games at work. After a bit of looking at things differently – can you say might-tight? Our friend Ian Bogost has a new game out, that Michael M. discovered while being all peckish, and we discuss the history and speak a little Latin.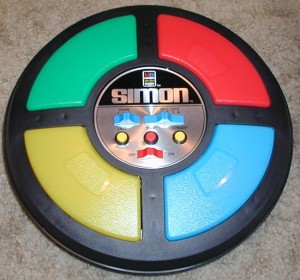 When then ask – are persuasive games really that persuasive after all?
We also discuss how we can make our mundane, boring, and overloaded todo list much more fun to work on. Or do we? Can you make it fun to deal with all the crap you have to do? How do you make all the things that pile up – doable? We discuss the impact of intrinsic verse extrinsic rewards on doing your tasks. Is "clippy" enough to make you happy?
Now that the Thanksgiving Holiday is over in the U.S. it's time for everyone to get Back to Work and hopefully our little gaming your todo list will be helpful.
If you want to play games with us on Apple's Game Center – you can find us at MichaelRowe01 and Michael_in_nc.
This week's links:
Simony
Simon Says
Cow Clicker Episode
Geek Rock – Barcelona
They Might Be Giants
Are persuasive games really that persuasive?
Security Now – ROCKS
Back to work!
Happy Thanksgiving!
Michael get's some science wrong
Melatonin – has nothing to do with skin color!
The Mythbusters get it right!

Podcast: Play in new window | Download (Duration: 38:49 — 35.7MB)