Co-Host Michael R here … it seems that things keep conspiring against the cohosts getting together to record a show, so I thought a quick blog post of things going on would be helpful.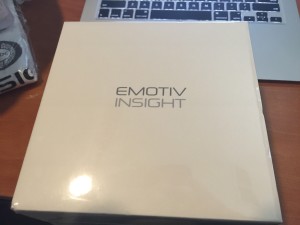 First – this week both Michaels received their Emotiv Insight headsets. We are both iOS users for our cell phones, so we are in a bit of a quandary. Tan and the team over at Emotiv, had a great Kickstarter that we both supported and this past week the headset arrived. Unfortunately for us both, Apple recently changed their BTLE implementation which broke the iOS app for the headset. At this time they are expecting to be able to ship the iOS app sometime in August.
This got me to thinking… Can I still capture the data on the headset and then upload it to the app in August? I had a very bad set of migraines over the last few days, and it would be amazing if I could see how my brain was behaving during the migraine. To be honest, this is one of the reasons I got the new headset… I want to be able to start quantifying my headaches, and aligning them to the data from the headset.
I was also excited to that a local company had an app for the headset. Neuro+ is a local company that is looking at how ADHD can be addressed in kids. To that end they are using the headset in a new game. I tried to download the game, but was disappointed to learn that I needed to sign up for a monthly service to even try it out. (Yes, they did offer 30 days free trial, but after you put in your credit card, and given the number of security breaches in the news lately, I figured I didn't want yet another website to have my data).
Have any of our listeners ordered their Emotiv Insight? Do you have the android app? What do you think? We'd love to hear about your experiences.