Hey! I just met you. And this is cra-zy. Here's my bot. Chat me maybe.
Michael and Michael get together to enjoy some of the material covered in the Feb 22nd edition of the Daily Tech News Show, particularly around text based chat services, and where the medium is going. Michael M dives headfirst down the rabbit hole — imagining how people used to use arcane terminal commands to get things done, when this wasn't the intent of the story — it is much more around augmenting communication with insight to enhance understanding and using context (location, time, preferences, etc) to get to better/faster outcomes.
This isn't the 2017 version of Clippy saying "it looks like you are trying to schedule lunch. would you like some help with that?" — there's much more to it — have a listen and see what you think. And in the meantime, I'll have my bots 🤖 talk with your bots 🤖.
From the same Daily Tech News Show, there's a link to an app that got Michael & Michael's attention — a remake of the classic Tomagotchi reimagined with elected officials in the Netherlands called Kamergotchi where you feed, energize and give ideas to members of the Netherlands house of representatives. Let's see if this expands to other countries.
Other ideas that are worth spreading include a report on Tesla's lifetime maintenance and insurance bundled with their cars. This drives the discussion forward with concepts such as:
what is a car's lifetime?
where does the maintenance cost increases cross the line of the insurance cost decreases?
how modular are cars, and could they become more modular in future, especially given the rate/pace of software enhancements?
how long could one keep a '57 Chevy or Trabant running with such modularity?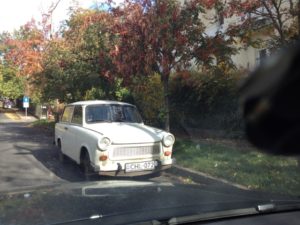 Michael and Michael throw the brakes on the automotive discussion to close the show with a safety design concept designed to appeal to children (and maybe a few adults) who ride bikes — a helmet that looks like Lego / Playmobil hair. Talk about #helmethair !
selected links
Daily Tech News Show (DTNS) 2971 – Scrapping Apps — http://www.tommerritt.com/2017/02/21/dtns-2971-scrapping-apps/
Gartner Survey showing the strength & growth of messaging apps — http://www.gartner.com/newsroom/id/3614818
Games At Work e159 Virtually Secure Twitch See Bots Chat — http://gamesatwork.biz/2017/01/22/episode-159-virtually-secure/
Little Computer People — http://www.mobygames.com/game/c64/little-computer-people
Zondag met Lubach (featuring Kamergotchi with English subtitles) — https://www.youtube.com/watch?v=_qNjpTn6RUM&feature=youtu.be
Kamergotchi — http://www.kamergotchi.nl
Tomagotchi — https://en.wikipedia.org/wiki/Tamagotchi
Mashable: Tesla so sure its cars are safe that it now offers insurance for life — http://mashable.com/2017/02/23/elon-musk-tesla-lifetime-insurance.amp
Boredpanda: Someone Made a Real-Life LEGO Hair Bike Helmet — http://www.boredpanda.com/lego-hair-bike-helmet-simon-higby-clara-prior-moef/

Podcast: Play in new window | Download (46.4MB)