This week's show include two Michaels and one Phaedra, we miss you Sandy! We also will be taking a week off to spend time with our friends and families, playing games of course! Oh yeah, and it's Thanksgiving in the United States, so we will also be thankful that we can spend time playing games at work!
Thank you to listener Kirk for providing a great link to follow up from last week's show about bitcoin mining within games. We also thank Apple's App Store for providing us with another story on apps being pulled from the app store related to bitcoins. We then do a quick left turn to talk about Candy Crush, luckily your co-hosts will NOT be spamming you with Candy Crush invites.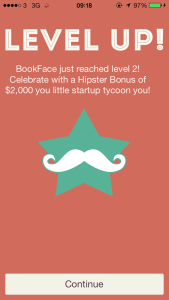 We then follow a rabbit hole on a website and find a new game to play – Hipster CEO! What fun lies in store for us all as we try our hands at a virtual startup. Let us know if you pick it up, who can go public first! And to our U.S. listeners, Happy Thanksgiving!
Show Links:
Bitcoin Box at Airport
BitCoin app pulled from App Store
Candy Crush
Same-old-Same-Old story where we found our Rabbit Hole!
Play Hipster CEO
Audi's ARG
Show correction:
Well the app pulled was a bitcoin exchange app, not a bit coin mining app. Oh well… Sometimes you just have to admit your mistake.

Podcast: Play in new window | Download (Duration: 27:07 — 12.6MB)