Episode 137 – Augmented Reality in the Boardroom & Beyond was recorded on Friday, the 20th of May 2016.
Microsoft's Hololens NFL of the future —
Phaedra and Michael M take time out to talk about mental wellness gaming applications, a "first person shooter" from the perspective of a civillian struggling to survive, and corporate collaboration applications making great use of data visualizations for problem solving now, and for the opportunities for machine learning and augmented reality for the future.
Michael was very impressed with the Microsoft Surface he saw at the SAP SapphireNow coference in Orlando last week, and made the connection for how the Microsoft Hololens product could make the collaboration even greater with augmented reality — not just for business applications, but also for medical scenaros, where a specialist could 'beam into' the operating theater, and highlight what needed to be done for the surgeons in the room.
We hope you enjoy the show!
Selected Links
War of Mine by 11 bit studios — http://www.11bitstudios.com/games/16/this-war-of-mine

SapphireNow — http://events.sap.com/sapphirenow/en/home

Knowledge Workspace (play at 1:26:00 mark) — http://tinyurl.com/zx5blzq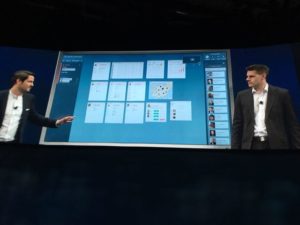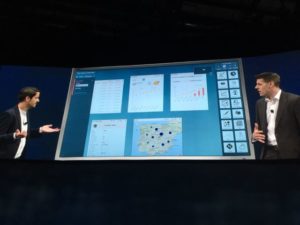 Digital Boardroom — (play at 38:51 mark) — http://tinyurl.com/h6zgbj6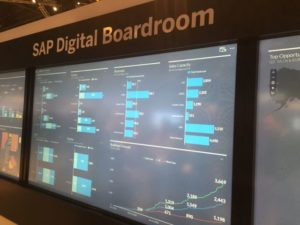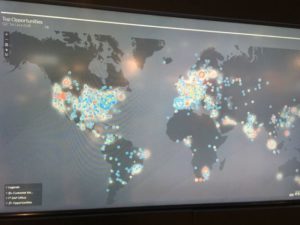 Virtual Reality & the Digital Boardroom — http://blog-sap.com/analytics/2016/05/16/check-out-the-sap-digital-boardroom-and-virtual-reality-experience-at-sapphirenow/
Washington Post "Why virtual reality won't transform sports viewing" — https://www.washingtonpost.com/news/innovations/wp/2016/05/16/why-virtual-reality-wont-transform-sports-viewing/

Podcast: Play in new window | Download (Duration: 24:54 — 45.8MB)