The Michaels take a quick diversion to talk about how 3D Printing can change work and gaming. Is this just an excuse for Michael R. to talk about all the fun he's had playing with his new MakerBot? We propose that it is not the case. For those of you who check out our website we have a great pic of a before and after view of a 3d Scan/Print.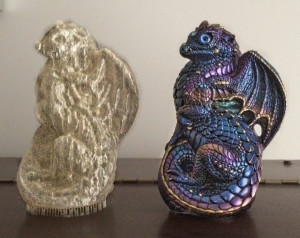 We also discuss the WoW Model Viewer and how it allows you to play with models from within the game World of Warcraft.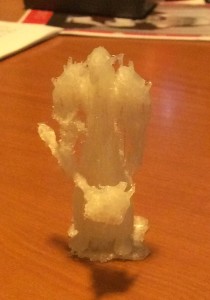 Michael M. tells us about TwinKind and an innovative company in Germany doing cool things with 3d Printing of yourself. Can we say Mini-Me?
3D Printing is going to be an incredibly disruptive force in supply chain, we will no longer need to move atoms around the world to create what people need. What's next – turning 3D printing to gold? Perhaps the guys over at MadeSolid in material science can help us advance that.
We then look at how the Smart Phone has been realized as old technology, loads of funny. Makes us all want to go out and pick up a new Fanny Pack.
Show Links:
Michael's 3d Printer/Scanner
WoW Model Viewer
Makerbot and NASA
TwinKind
Made Solid – build custom 3d printing Filament
Meet The Brick – the best phone ever!!
You need a Fanny Pack!!
Possible iWatch Design
The Shine by Misfit Wearables

Podcast: Play in new window | Download (Duration: 31:29 — 36.2MB)