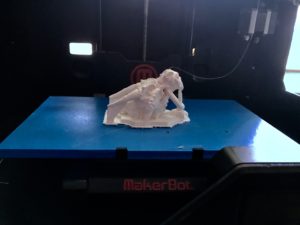 Gearing up for the festive season, Michael and Michael serve up a veritable smorgasbord of holiday potluck delights.
Starting with well, um, leftovers from last week, Fitbit has indeed acquired the technology, software assets and intellectual property of Pebble and many of the people from Pebble will be joining Fitbit to continue their work on wearable technology. This brings up an interesting point on the nature of cloud services and the integration with physical devices — that one without the other does not work, as products and services are becoming more and more intertwined.
Moving on to appetizers, Cortana now has more capabilities in Windows 10 that allow for someone to issue a voice command to shut down the system — not just the system owner — and Pantone has announced the color of the year for 2017, a fresh vibrant green called Greenery (15-0343 TCX), expressing hope and optimism to rejuvenate, revitalize and unite.
Stopping at the main dish area, where we find all the news that's fit to virtually experience — Michael and Michael explore how virtual reality can help the 'reader' become more immersed in a news story, by virtually being there and interacting. BMW is using augmented reality with their Visor for BMW Mottorad concept vehicle. And finally, how the Occipital Bridge has been just announced with the blended / mixed reality experience allowing for an iPhone 6, 6s or 7 to be coupled with a camera and Occipital's software to provide a full virtual reality experience that you have to see to believe. And you can get one now, if you act fast!
Rounding out with dessert, Michael R shares the 3D printing test he's done of a dragon's head door knocker. This is something amazing — can't wait to see the full size print!
selected links
MacRumors article: Fitbit acquisition of Pebble — http://www.macrumors.com/2016/12/08/pebble-fitbit-buyout-customer-refunds/
BGR article: New voice commands for Cortana — http://bgr.com/2016/12/08/cortana-shut-down-microsoft-windows-10/
iEEE article — VR immersion for news stories — http://theinstitute.ieee.org/technology-topics/consumer-electronics/virtual-reality-can-immerse-people-in-news-stories-and-prepare-them-for-natural-disasters
Switchpoint 2016 conference in Saxapahaw, NC — https://event.switchpointideas.com/2016
Games at Work e134 with discussion on Switchpoint — http://gamesatwork.biz/2016/03/20/episode-134-swords-and-virtual-realities/
New York Times Virtual Reality viewer — http://www.nytimes.com/marketing/nytvr/index.html
Mashable article: BMW Mottorad Concept motorcycle with augmented reality Visor — http://mashable.com/2016/10/12/bmw-motorrad/#aXY19b9M_iqz
Occipital Bridge mixed reality viewer — https://bridge.occipital.com

Podcast: Play in new window | Download (41.2MB)